Poached Chicken Rocket Bowl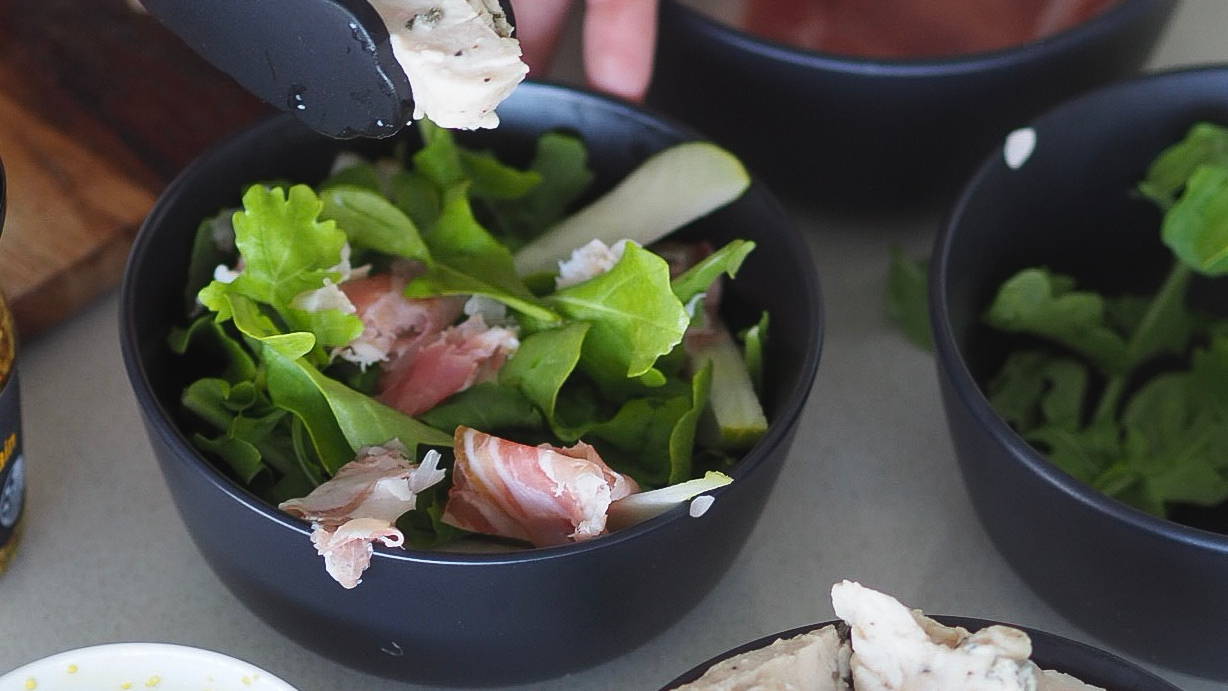 Your Prep Ingredients
supermarket ingredients
- Fresh Rocket
- wholegrain mustard
- prosciutto
- rasberries
- fresh pears
The Your Prep how-to guide for 5 star cooking, made easy.
STEP 1
Add freshly washed rocket to your bowl
STEP 2
Slice pear into thin slices and add to the rocket mix

Tear and add Prosciutto to your bowl
STEP 3
Add Your Prep Poached Chicken to your bowl, straight out of the container.

Dress with wholegrain mustard
STEP 4
Enjoy a beautiful chef prepare Poached Chicken Rocket Bowl from the comfort of your own home.