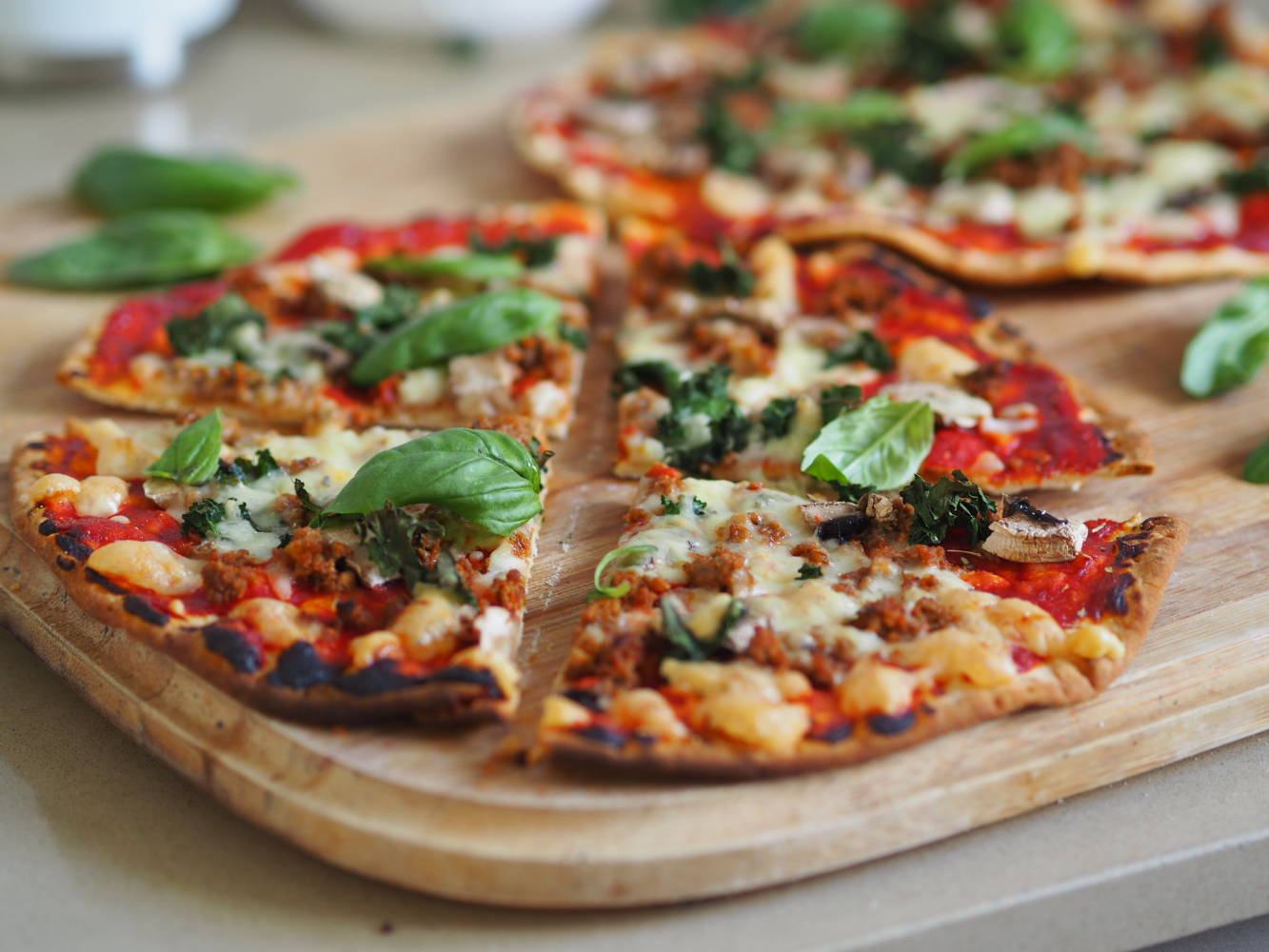 YOUR PREP INGREDIENTS
-500G SEASONED BEEF MINCE
SUPERMARKET INGREDIENTS
-2 X PIZZA BASES (OF CHOICE)
-250G SLICED MUSHROOMS
-KALE
-BASIL LEAVES
-OREGANO FOR SEASONING
-TOMATO PASTE
-CHEDDAR CHEESE
The Your Prep how-to guide for 5 star cooking, made easy.
STEP 1
Pre-heat pan on medium high heat. Cook turkey burgers, turning once until browned or cooked to your liking. Alternatively, microwave the turkey burgers for 2 and half minutes.
STEP 2
Fill each bowl with 2 handfuls of mixed lettuce. Top with grated carrot, a handful of cheery tomatoes (halved), 1 sliced pickled onion & half an avocado.
STEP 3
Top with cooked turkey burger. Sprinkle with sesame seeds, olive oil and lemon wedge. Enjoy