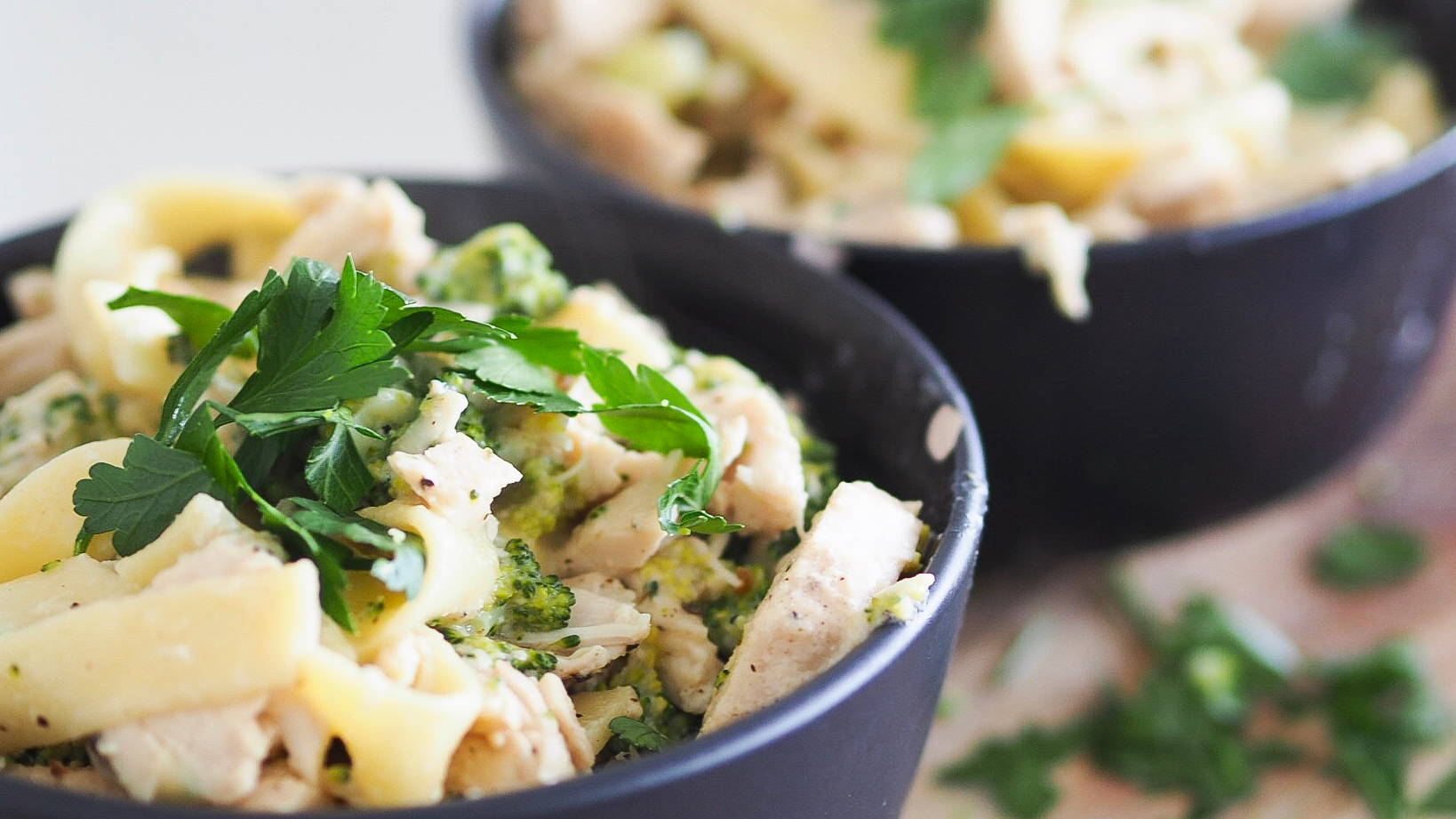 Your Prep Ingredients
supermarket ingredients
- Fresh parsley
- milk
- broth
- fresh garlic
- fettuccine
The Your Prep how-to guide for 5 star cooking, made easy.
STEP 1
In a large skillet over medium-high heat, heat oil. Add chicken and season with salt and pepper. Cook until golden.
STEP 2
Add milk, broth, and garlic skillet and bring to simmer. Add fettuccine, stirring frequently for about 3 minutes.
STEP 3
Add broccoli. Cook for a further 3 minutes. Stir in parmesan.
STEP 4
Plate, garnish with parsley and Eat!